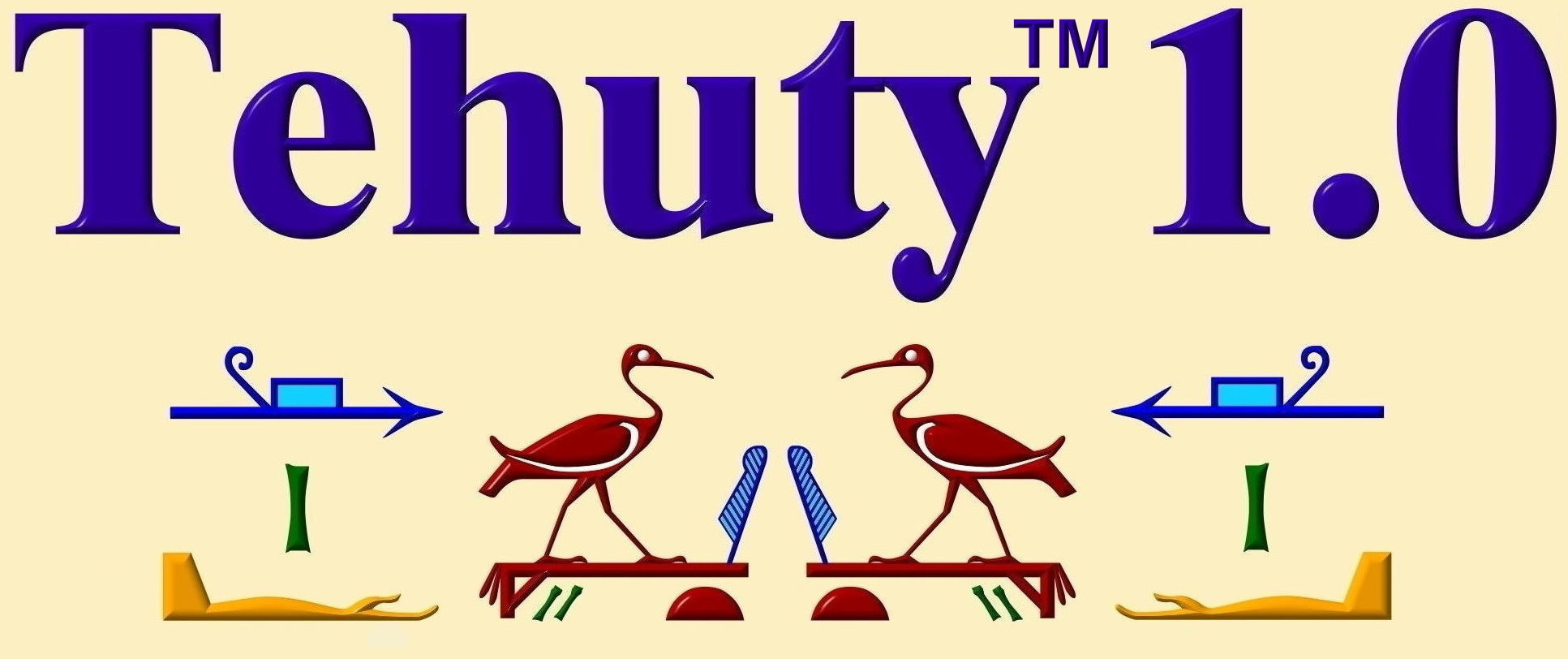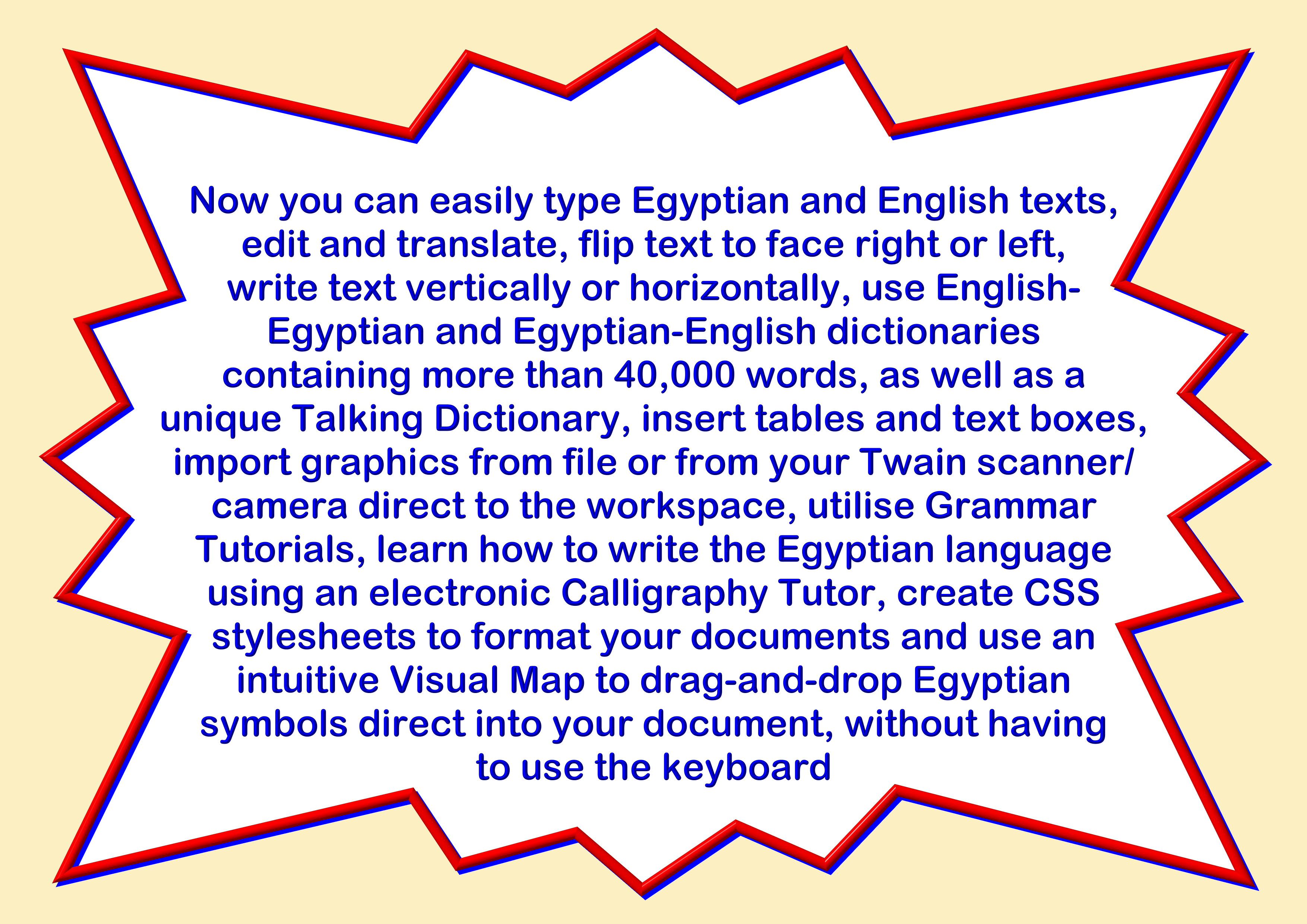 Click the button below to read Testimonials about the Tehuty 1.0 Software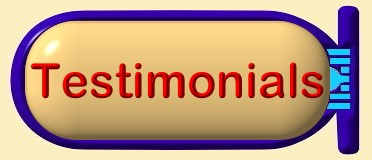 Tehuty 1.0 is the only educational software for the Egyptian Medut-Netru (hieroglyphs) today. It was developed and created by Dr. Ramses Seleem and has taken 23 years to come to fruition. There are two versions of the Tehuty 1.0 software: Academic and Basic. Both versions of the Tehuty 1.0 software have a visual, user-friendly interface and the best word-processing functions on the market today. They will be an invaluable asset not only for teachers and students of Egyptology, schools and colleges, authors, graphic designers and the tourism industry but also for anyone who would like to learn about the ancient Egyptian body of knowledge. The features of the software are summarised below:
Academic Version

Basic Version

Calligraphy Tutor: teaches you how to write the Egyptian alphabet

Handwriting and
Monumental styles

Handwriting
style only

Electronic Drawing Pad: enables you to practise writing the Egyptian symbols, without using pen and paper

Yes

Yes

Grammar Tutor

Advanced Grammar
Tutor, using electronic books, 'The Language of Nature' and 'The Sacred Symbols of Ancient Egypt'

Basic Grammar Tutor only

Dictionaries: including a unique Talking Dictionary, which demonstrates the correct pronunciation of common Egyptian words and phrases

English-Egyptian and Egyptian-English Dictionaries, including more than 40,000 words, and Talking Dictionary

Talking Dictionary only

Word-processor software, with full functions, such as cutting, copying, pasting, printing, formatting, paragraph and CSS styles, tables, inserting graphics, text boxes, columns, hyperlinks, headers and footers, bullets and numbering, date and time fields, zoom and spell-check of English words

Yes

Additional unique word-processor features:
- type in both Egyptian and English
- write Egyptian correctly by stacking symbols above each other
- drag-and-drop symbols from the Visual Map direct into the workspace
- mirror-image function, enabling you to flip Egyptian text to face left or right
- vertical writing function, transforming horizontal Egyptian text into vertical text

Yes, including Keyboard Files, which enable you to view the location of symbols provided in the software

Yes (no Keyboard Files included)

Twain scanner/camera feature (Windows XP only): enables you to import images direct from a Twain camera or scanner

Yes
(Windows XP only)

No

Egyptian fonts

332 Fonts

92 Fonts

Detailed Help file

Yes

Yes
Click Play button below to view the Tehuty Academic video

Click Play button below to view the Tehuty Basic video

System requirements:

Tehuty 1.0 requires a PC running Windows XP (32-bit), Windows 7 (64-bit or 32-bit), Windows 8.1 (64-bit or 32-bit) or Windows 10 with a DVD-ROM drive, 1 free USB-port for the dongle, approximately 800 MB of free hard drive space, 1 GB RAM, at least 1152 x 648 pixels screen resolution and speakers. A wide screen monitor is also recommended. An internet connection is required for your initial registration, during installation of the software. The software is available in hard copy only - no download.

Purchase Information:

PLEASE READ PRIOR TO MAKING YOUR PURCHASE: All software is tested prior to your order being despatched. In the event of a serious error, we will provide you with replacement software, upon receipt and testing of any malfunctioning software. However, please note that we do not provide refunds for any purchases made. The DVD and dongle provided with your purchase are security protected. Any attempt to copy or replicate any part of the software will render it useless and invalidate your consumer rights.

Payment Details:

Network users of 5 computers or more should contact sales@siaacademy.com for prices. The following are prices for individual users of Tehuty 1.0:

Tehuty 1.0 (Academic version): £2,000 GBP

Tehuty 1.0 (Basic version): £500 GBP

Payments can be made by PayPal or bank transfer.
To pay by PayPal, please click on the relevant PayPal button below and follow the on-screen instructions
Tehuty 1.0

(Academic version): £2,000 GBP

Tehuty 1.0

(Basic version): £500 GBP
To pay by bank transfer, please e-mail your name, postal address, telephone number, details of your order and booking reference (if any) to sales@siaacademy.com and we will e-mail you our bank details, so that you can make the payment direct. Alternatively, you can complete the order form below, print it and send it by post. Please contact us for postal address and bank details
Description

Format

Price

Quantity

Total

Tehuty 1.0

(Academic version)

DVD

£2000

Tehuty 1.0

(Basic version)

DVD

£500

Name

Address

Telephone

Mobile

Fax

E-mail

Booking Reference
(if any)