Dr. Ramses Seleem is the only practitioner of traditional Egyptian natural medicine to work outside Egypt. He has treated hundreds of people worldwide and the success rate of his treatment programmes has been outstanding. With his help, patients have overcome illnesses of many kinds, both major and minor, including nutrition and weight problems, lack of energy, diabetes, emphysema, dyspepsia, eye problems, toxication, bad posture, back pain, spinal problems and hepatitis.

Health Consultation:
Please note that an initial health consultation is required, before any cleansing, nutrition or treatment programmes can be provided. A health consultation will involve:
Locating any problems and their causes
Utilising breath, movement and adjustments to balance energy and posture
Discussion of any recommended treatment programmes

Treatment Programmes:
All treatment programmes are designed individually for each patient. They may include one or more of the following:
Skeletal adjustment to eradicate any back and postural disorders and pain
Cleansing programme to clean the liver, colon, small intestine, skin, feet, teeth and sexual organs
Nutrition programme to balance the energy and boost the immune system
Herbal, vitamin, mineral and/or hormonal programme

Prices:
Initial consultation session: £50
Skeletal adjustment: £50
Cleansing programme: £200
Nutrition programme: £100
Treatment programme: £300
For ideal results, these four programmes should be undertaken together (Cost £600)

Venue:
All health consultations are held at 42 Holmdene Avenue, Herne Hill, London SE24 9LF. Free local parking is available in Holmdene Avenue, except between 12.00-2.00pm Monday to Friday, when parking charges apply.
Nearest stations: North Dulwich (10-minute walk) - trains from London Bridge, Peckham Rye - or Herne Hill (10-minute walk) - trains from Victoria, Brixton, Elephant & Castle and Thameslink services). Buses: 37 (to Half Moon Lane) or 68, 468 (to Herne Hill).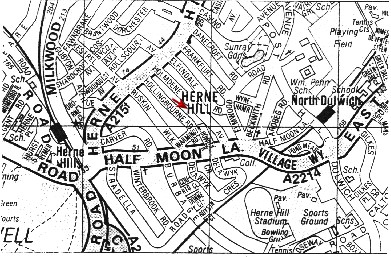 Please call to book your initial consultation:
+44-20 7737 2260
or e-mail: info@siaacademy.com